Christopher M. Swan, PhD
Education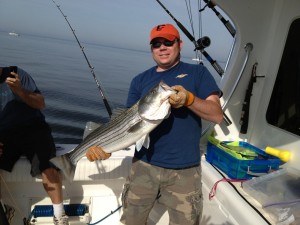 2003 Ph.D., Biology, University of Maryland, College Park, MD
1997 M.S., Zoology, University of Maryland, College Park, MD
1994 B.S., Biology-Ecology, West Chester University, West Chester, PA
Professional Experience
2015 – present, Professor, University of Maryland, Baltimore County (UMBC)
2009 – 2015, Associate Professor, University of Maryland, Baltimore County (UMBC)
2003 – 2009, Assistant Professor, University of Maryland, Baltimore County (UMBC)
2004 – present, Faculty Fellow, Center for Urban Environmental Research & Education (UMBC)
External Responsibilities & Professional Affiliations
Subject Editor: Oikos, Aquatic Sciences
Reviewer: Ecology, Oecologia, Ecography, Ecosystems, Freshwater Biology, J Animal Ecology, Global Change Biology (and 20 others)
Professional Affiliations: American Association for the Advancement of Science, Ecological Society of America, Society for Freshwater Science
Grants & Research Support
National Science Foundation, "The role of dendritic network topology and environmental filtering in shaping the ecology of spatially structured communities" B. Brown (P.I.) C. Swan (Co-P.I.) K. Anderson (Co-P.I.) E. Sokol (Co-P.I.) (2017-2020)
German Centre for Integrative Biodiversity Research (iDiv) Halle-Jena-Leipzig – "sUrBioCity – Deciphering Drivers of Urban Biodiversity across Multiple Scales" C. Swan (P.I.) (2017-2018)
National Science Foundation – LTER, "BES LTER IV: Dynamic heterogeneity: Investigating outcomes and drivers of ecological change in urban ecosystems" E. Rosi (P.I.) C. Swan (Co-P.I.) + 48 others (2016-2018)
National Science Foundation – LTER Network Communications Office – "A synthesis to identify how metacommunity dynamics mediate community responses to disturbance across the ecosystems represented in the LTER network." E. Sokol (P.I.) C. Swan (Co-P.I.) N. Wisnoski (Co-P.I.) (2016-2017)
National Science Foundation – "Urban Water Innovation Network (U-WIN): Transitioning Toward Sustainable Water Systems" C. Welty (P.I.) A. Miller (Co-PI) C. Swan (Co-P.I.) (2015-2019)
National Park Service – "Internships in resource management in national parks in urbanizing lanscapes" C. Swan (P.I.) (2013-2018)
National Science Foundation – LTER, "Baltimore Ecosystem Study Phase III: Adaptive Processes in the Baltimore Socio-Ecological System from the Sanitary to the Sustainable City" S.T.A. Pickett (P.I.) C. Swan (Co-P.I.) + 48 others (2010-2015)
National Oceanographic and Atmospheric Administration, "Integrating Climate Change into the Restoration of the Chesapeake Bay and Watershed" C. Swan (P.I.) (2010-2015)
National Science Foundation, "The role of dendritic network topology and environmental filtering in shaping the ecology of spatially structured communities" C. Swan (P.I.) M. Baker (Co-P.I.) B. Brown (Co-P.I.) (2010-2015)
European Commission, Erasmus Mundus Masters Course programme, scholarship to participate as an instructor in the European Master in Applied Ecology (Erasmus Mundus Masters Course) (2009-2016)
U.S. Department of Agriculture-Biotechnology Risk-Assessment Program, "Risk Assessment Methodology for Plant Incorporated Insecticidal Products on Non-Target Aquatic Organisms" W. Lamp (P.I.), G. Dively (Co-P.I.), C. Swan (Co-P.I.) (2009-2012)
U.S. Geological Survey, "Microbial nitrogen sequestration in detrital-based streams of the Chesapeake Bay watershed under stress from road-salt runoff" C. Swan (P.I.) (2008-2009)
U.S. Geological Survey, "Assessing the role of road salt run-off on the critical ecological interactions that regulate carbon processing in small, headwater streams in the Chesapeake Bay watershed" C. Swan (P.I.) (2007-2008)
National Science Foundation – IGERT, "Water in the Urban Environment" C. Welty (P.I.), C. Swan (Senior Personnel) (2006-2010)
U.S. Department of Agriculture – Biotechnology Risk-Assessment Program, "Risk Assessment Methodology for Plant Incorporated Insecticidal Products on Non-Target Aquatic Organisms" W. Lamp (P.I.), G. Dively (Co-P.I.), C. Swan (Co-P.I.) (2005-2008)
National Science Foundation – MRI, "Acquisition of an ICP-MS and an IC by UMBC for Use in Environmental and Human Health Research at UMBC and Howard University" B. Reid (P.I.) et al., C. Swan (Senior Personnel) (2005-2008)
National Science Foundation – LTER, "Human Settlements as Ecosystems: Metropolitan Baltimore from 1797 – 2100: Phase II" S.T.A. Pickett (P.I.) C. Swan (Co-P.I.) + 48 others (2004-2009)
Publications – Google Scholar Profile, please click here.
2018
Suski, J.G., C.M. Swan, C.J. Salice & C. F. Wall. 2018. Effects of pond management on biodiversity patterns and community structure of zooplankton in urban environments. 2018. 

Science of the Total Environment

 Volumes 619–620, 1 April 2018, Pages 1441-1450
Brown, B. L., C. Wahl & C. M. Swan. 2018. Experimentally disentangling the influence of dispersal and habitat filtering on benthic invertebrate community structure.

Freshwater Biology

63(1): 48-61.
2017
Boyero, L; Graca, M; Tonin, A; Perez, J; Pearson, R; Swafford, A; Landeira, A; Albariño, R; Alexandrou, M;    Barmuta, L; Callisto, M; Chara, J; Chauvet, E; Colón-Gaud, C; Dudgeon, D; Encalada, A; Figueroa, R; Flecker, A; Fleituch, T; Gessner, M; Gonçalves Júnior, J; Iwata, T; Mathooko, J; McKie, B; Pringle, C; Ramirez, A; Swan, C; Yule, C. 2017. Riparian plant litter quality increases with latitude.

Scientific Reports

 7, Article number: 10562. doi:10.1038/s41598-017-10640-3.
Swan, C.M. and B.L. Brown. 2017. Metacommunity theory meets restoration:  Isolation may mediate how ecological communities respond to stream restoration.

Ecological Applications

, 27(7):2209–2219.
Johnson, A.L., D. Borowy & C.M. Swan. 2017. Land use history and seed dispersal drive divergent plant community assembly patterns in urban vacant lots.

Journal of Ecology

, in press.
Follstad Shah, J., J.S. Kominoski, M. Ardon, W. Dodds, M. Gessner, N. Griffiths, C. Hawkins, A. Lecerf, C.     LeRoy, D. Manning, S. Johnson, A. Rosemond, R. Sinsabaugh, C. Swan, J.Webster, and L. Zeglin. 2017. Global synthesis of the temperature sensitivity of leaf litter breakdown in streams and rivers.

Global Change Biolog

y 23(8):3064-3075.
Tornwall, B. M., C. M. Swan & B. L. Brown. 2017. Manipulation of local environment produces different diversity outcomes depending on location within a river network.

Oecologia

184(3) 663–674.
Swan, C. M., A. L. Johnson & D. Nowak. 2017. Differential organization of taxonomic and functional diversity in an urban woody plant metacommunity.

Applied Vegetation Science

20(1):7-17.
2016
2015
2014
Johnson, A. L. &  C. M. Swan. 2014. Drivers of Vegetation Species Diversity and Composition in Urban Ecosystems. In R.A McCleery, M.N Peterson & C.E. Moorman (Eds.), Urban Wildlife Science: Theory and Practice. Springer.
Swan, C. M. & B. L. Brown. 2014. Using rarity to infer how dendritic network structure shapes biodiversity in riverine communities.

Ecography

 37(10):993-1001.
Van Meter, R. J., C. M. Swan, J. Leips, J. W. Snodgrass. 2014. Road salt deicer as an environmental constraint on urban pond communities.

PLOS One

9(2):e90168.
2013
Kominoski, J.S., J.J. Follstad Shah, C. Canhoto, D.G. Fischer, D. Giling, E. González, N.A. Griffiths, A. Larrañaga, C.J. LeRoy, M.M. Mineau, Y.R. McElarney, S.M. Shirley, C.M. Swan & S.D. Tiegs. 2013. Functional implications of global changes in riparian plant communities.

Frontiers in Ecology and the Environment

11(8):423-432.
2012
2011
2010
2009
2008
2006
Swan, C.M. & M.A. Palmer. 2006. Preferential feeding by an aquatic detritivore mediates non-additive decomposition of speciose leaf litter.

Oecologia

149:107-114.
Swan, C.M. & M.A. Palmer. 2006. Composition of speciose leaf litter alters stream detritivore growth, feeding activity and leaf breakdown.

Oecologia

147:469-478.
2005
Ellison, A.M., M.S. Bank, A.A. Barker-Plotkin, B.D. Clinton, E.A. Colburn, K. Elliott, C.R. Ford, D.R. Foster, S. Jefts, B.D. Kloeppel, J.D. Knoepp, G.M. Lovett, J. Malloway, B. Mathewson, R. McDonald, J. Mohan, D.A. Orwig, N.L. Rodenhouse, W.V. Sobczak, K.A. Stinson, P. Snow, J.K. Stone, C.M. Swan, J. Thompson, B. Von Holle and J.R. Webster. 2005. Loss of foundation species: consequences for the structure and dynamics of forested ecosystems.

Frontiers in Ecology and the Environment

3:479-486.
Swan, C.M. & M.A. Palmer. 2005. Leaf litter diversity leads to non-additivity in stream detritivore colonization dynamics.

Oceanological & Hydrobiological Studies

34:19-38.
2004
Swan, C.M. & M.A. Palmer. 2004. Leaf diversity alters litter breakdown in a Piedmont stream.

Journal of the North American Benthological Society

23:15-28.
2003
Brooks, S., M. Palmer, C. Swan, B. Cardinale & S. Ribblett. 2003. Assessing stream ecosystem rehabilitation: limitations of community structure data.

Restoration Ecology

10(1):156-168.
2002
Cardinale, B.J., M.A. Palmer, C.M. Swan, S. Brooks & N.L. Poff. 2002. The influence of physical habitat heterogeneity on biofilm metabolism in a stream ecosystem.

Ecology

83:412-422.
Silver, P, M.A. Palmer, C.M. Swan & D. Wooster. The small-scale ecology of freshwater meiofauna. 2002. Chapter 8 in S.D. Rundle, A.L. Robertson & J.M. Schmid-Araya, eds.

Freshwater Meiofauna: Biology and Ecology

. Backhuys Publishers, Leiden, 369 pages.
2001
Hakenkamp, C.C., S.G. Ribblett, M.A. Palmer, C.M. Swan, J.W. Reid & M.R. Goodison. 2001. The impact of an introduced species of bivalve (Corbicula fluminea) on the benthos of a sandy stream.

Freshwater Biology

46:491-502.
2000
Swan, C.M. & M.A. Palmer. 2000. What drives small-scale spatial patterns in lotic meiofauna communities?

Freshwater Biology

44:109-122.
Palmer, M.A., C.M. Swan, K. Nelson, P. Silver & R. Alvestad. 2000. Streambed landscapes: empirical evidence that stream invertebrates respond to the type and spatial arrangement of patches.

Landscape Ecology

15:563-576.